Here we reflect on 4 group fitness industry articles (from Les Mills, Club Industry (re: SoulCycle), IDEA, & Yoga International) and make you ponder or question your beliefs and methods surrounding traditional group fitness.
---
The world of fitness is ever changing, and group fitness is no exception. New reports, programs, blogs, ideas and insights are published every day (not to mention the billions of Instagram stories/posts, YouTube videos, and other social media posts posted monthly). And while we know we do a lot of great things here at GXunited, we don't won't to neglect all the amazing articles and research happening by other companies.
We want to share information that makes you think, ideas that may be different than what you are used to doing, and people who are making an impact in the group fitness space. Because the only way for the fitness industry to be better is for us to constantly question what we read, see, and hear. Thus, we hope that you'll start to ponder and scratch your head as you read the articles and consider our questions in the commentary.
September 2019 Industry News Round-Up
New research reveals most undervalued resource in a gym
This article comes from Les Mills, a global group fitness brand, known for powerhouse classes such as BODYPUMP, RPM, and BODYCOMBAT. They understand the value of a great group fitness instructor and have the data to back up their claims.
In this new research whitepaper report (The Impact of Instructor Quality In The Physical Activity Sector) Les Mills concluded that group fitness instructors are one of the most undervalued assets in the gym. In fact, they demonstrate that while group fitness is one of the key aspects of retaining members, facilities do little to place value on their skills – including poor compensation, lack of benefits, and no guarantee of consistent or regular working hours.
Ask Yourself
Have you gotten a pay-raise or bonus recently?
Does management thank you for your service?
Do you feel valued by your employer?
Do you feel your members appreciate all you do for them daily?
Our Commentary
Of course we believe that group fitness is the powerhouse of any gym! And we definitely know that there is a lot more to being a great group fitness instructor than simply telling someone what to do (in fact, that's the whole reason for our website). These facts weren't new or surprising to us. What did make us super mad was the commentary on our poor wages, lack of respect, and the high level of turnover in the industry because of these factors. But truth be told, Summer (our Founder) experiences these challenges daily, so again, they weren't a surprise.
As group fit pros its common for us to work for super low wages just to be able to teach. We'll drive from gym to gym because we can only get 1-2 classes at a single facility. We'll teach sick, injured, or after 5 classes simply because we need to earn a living. When you factor in the cost of our time, training, insurance, clothes, and many other supplies, we often are working for less than minimum wage. Oh, and not to mention that a brand new instructor will make THE SAME pay rate as an instructor who's been teaching for 10+ years.
This is INFURIATING.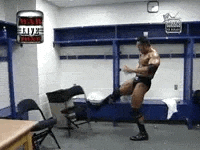 We all complain, beg, plead, and possibly even cry about it – YET NOTHING EVER CHANGES.
Oh, and what is even more upsetting is the statement in this whitepaper that the group fitness class rate has been relatively the same since the 1980s. THAT IS 30-YEARS OF NO PAY INCREASE. ? ? ? ?
So the question comes now – HOW DO WE FIGHT AND ACTUALLY CREATE CHANGE? What can we do about this HORRIBLE injustice for the group fitness professional? How can we stand up and ask for more, when the doors keep being slammed in our face?
Is it time for a union? Can we rally together as a group of professionals and showcase that it's time for better pay, more stable hours, the possibility of benefits, and paid time off? 
Because you know what, gym owners look at the 'per hour' cost of a group fitness instructor and feel that $20/hour is great. They feel that going over that simply isn't realistic. Not to mention the fact that some still feel that we're just "getting paid to workout" (one of the most annoying statements someone can make about an instructor – yes, we're working out, but trust us when we say that it is NOT OUR WORKOUT. We are there for the members and our attention is 100% focused on their experience, not our own).
So maybe it's time we go beyond just asking our individual gyms, and we actually aim to do something about it. Who's with us?
SoulCycle Teases Launch of At-Home Bike, Digital Content Platform
The world of fitness is CHANGING. More and more people are moving away from big-box gyms and into small group training studios or to digital streaming workouts (or possibly both). Free pop-up classes happen daily in stores, brewery's, arcades, parks, etc. And now we see big studios trying to reach more people through online and at home programs.
The August 2019 announcement by SoulCycle (a franchise based Boutique Studio owned by Equinox) that they will be launching their own at-home bike streaming service is the newest in the ever changing group fitness landscape. And frankly, many in the fitness space are freaking out….are you?
Ask Yourself
Are you freaking out and thinking that we as fit pros are out of a job?
Are you against it 'because it takes away the human element'?
Are you fearful that technology is going to take over the world and this is the start?
Our Commentary
Yea, it may sound scary at first. But guess what…
Something needs to change.
Because the truth is as a fitness industry – WE ARE FAILING.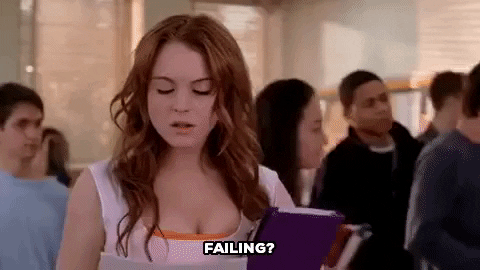 Yup, despite the fact that this is a billion dollar industry, we're failing the people.
Only 20% of the American population actually meets ACSM physical activity guidelines. This means 1 out of every 5 people is working out. Yea, that's pretty bad.
But maybe we should question WHY this is the case. Why are we reaching SO FEW PEOPLE in our constant efforts to get people more active?
A few things to consider when we look at it from a group fitness perspective is the cost of classes, the need for expensive technology to do streaming workouts, or access to specific facilities in order to take classes. In fact when you think about the below truths regarding group fitness, you should start to wonder if we've been doing it all wrong the whole time…
Classes require coordinating many people to arrive in the same place at the same time.
Students have little choice in the length of their time commitment (ie. the gym determines the start/end time for classes).
The instructor can only deliver one class at a time, and that class can only be consumed at the same time that it is being produced.
Studios ask students to commit to chunks of classes (or lengthy contracts) in an effort to build habits, which can limit students' flexibility and choice.
Much of the general population considers these classes an expensive luxury.
Maybe Jane Fonda, Richard Simmons, and Billy Blanks really had it figured out with the at-home workout video!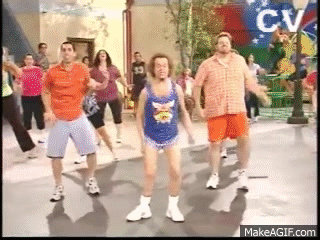 But in all seriousness, don't let this latest news from SoulCycle bum you out. Read this article with an open mind and ponder the next generation of the group workout experience.
Do We Have Gender Equity in Fitness?
While women's empowerment day was August 26, the conversation surrounding women's rights and equality deserves our daily discussion. As a female owned and operated business, we know honor this important movement by sharing this insightful article from Amanda Vogel on IDEA Health & Fitness Association questioning if we have gender equality in the fitness space.
It's an interesting question to consider for us in group fitness specifically, as the majority of instructors are in fact female, and the classes are filled with female members. It's often discussed that there aren't enough men in this space. However, as Amanda discusses, is this because of the stereotype that men are trainers and women are instructors?
Go into this article with an open mind, because she really sheds some light on stereotypes, statistics, and insights into the gender inequalities seen in the fitness industry.
Our Commentary
Whew, this is a BIG topic for discussion, but one that is so important and needed in this time of change for our world AND industry. And while we could go on and on, we'll save that for a bigger article. For now, we'll say that YES, there is gender inequality for professionals and consumers.
Women need to stop being objectified and told that fitness is only about how they look.
Social media needs to stop the sexification of the "fit pro" (fun game – which of the below pictures do you think is a fitness professional and which is a Playboy model?).
And consumers need to demand better from the marketing methods used by fitness, wellness, and health companies.
(If you guessed that the first one was the Playboy model then you are WRONG. Yup, that is a picture of a famous Instagram fitness model.)
What about group fitness?
Take that a step further, and consider how the group fitness space can become more inclusive. Because let's be real, for too long have classes been filled with only women. Too often do guys look at group fitness as "easy" or "girly". And all to common is the stupid verbage used to inspire people in classes that includes a "sexy butt", "toned arms", "bikini season", and other things that objectify and categorize fitness as a means to look a certain way (and obviously directed towards the female consumer).
It's about time we look at the group workout experience for what it is – a group of people coming together for a shared movement opportunity filled with encouragement and community. Who cares what gender, age, nationality, sexual orientation, etc. a person is. Instead of targeting a certain person, target PEOPLE to get them moving (refer back to the above about how we are failing as a fitness industry).
Stop making certain formats more about one gender over another (ie. barre is for women and bootcamp is for guys). Let's recognize that anyone can do anything, and instead of forcing people into a box, let's encourage them to find movement experiences that make them happy.
Oh, and realize that the gym is a tricky place for transgender individuals due to locker rooms, tight clothing, and other stereotypes that are seen in the gyms – what are you doing to encourage EVERYONE to workout at your facility and in your classes?
Maybe it's time we have a little bit of feminism for gender equality in the fitness industry.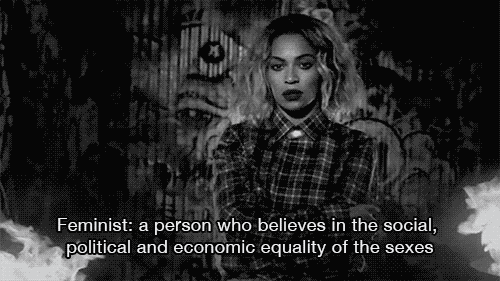 Permission to Play: Why Having Fun in Yoga Class Matters
While this article was written around the construct of a yoga class, the message speaks to all of us in the group fitness space. Take a moment to read this super powerful article by Justine Mastin on Yoga International and consider what you are doing in each class that allows your students to play and find joy.
It is powerful to know that in her classes she truly embraces the idea of allowing people to do what is right for their body, and if that means sitting on the mat and coloring that day, then that is perfect. Mindfulness and wellness are about so much more than physical practices, and this is what is showcased in this article.
Our Commentary
Mental health, mindfullness, and wellness are major topics of conversation right now (in fact, Netflix just released a documentary series that includes a segment on mindfulness and meditation). And with this attention on how our brain functions, we in the fitness space need to recognize that movement should be an opportunity for people to feel good about themselves.
It's super common for yoga classes to discuss feelings, to encourage individuality, and to promote breathing. People leave classes feeling relaxed, happy, and energized.
But it's far less common for you to see a group fitness workout start with a breathing practice. Or for the instructor to discuss emotions and mental health during the workout. Yet, it's just as important for these people as those who walk into a yoga room (in fact, it may be MORE needed for these people!).
While we're not saying that your bootcamp class needs to be all calm and chill – it does need to foster an environment where people feel okay doing something different than the "desired workout". They should feel comfortable siting on the floor and resting if that is what they need in that moment. They should feel comfortable modifying based on their body. But deeper than that, they should be ENCOURAGED to find creativity and freedom in their experience. They should be INSPIRED to get to class – even if it's for only 15-minutes and they sit on the floor instead of doing burpees.
Because you know what….
That time in the studio may be the only time they have for themselves ALL DAY. So who are we to judge how they spend it or when they get there?? Maybe the best thing they can do for their body is to relax and let go of the distractions from the outside world by simply spinning the wheels and not climbing a mountain.
Too often it seems that instructors get offended if a person opts to do something different than their workout (and while it can be sad when you put lots of effort into a class plan and people seem to want something else).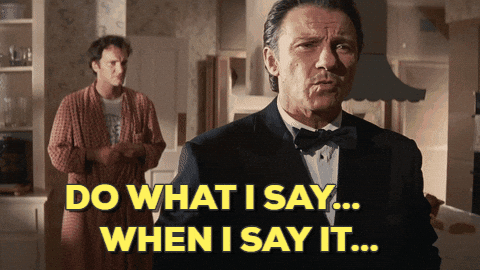 But the reality is that we should be excited that someone made it to the gym, changed into their workout clothes, and entered the group fitness space – because that is a lot to overcome. So instead of getting upset or offended, but inspired by their dedication, and let them do what feels good. As long as they are being safe, effective, and not uber distracting to others, let them do what they need that day.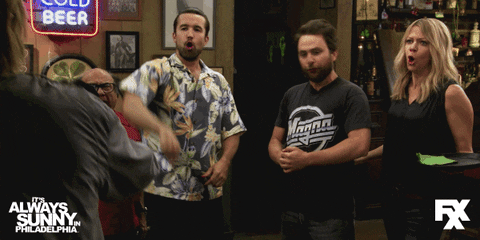 So it's time to think outside the fitness and exercise box when designing classes, think of ways you can encourage creativity, inspire movement, and speak to people's deeper emotions.
Wrap-Up
Well that's about it for our September round-up. We'll see you next month for another look at the trending articles and happenings in the wonderful world of group fitness. Until then, head over to Facebook, Instagram, or Pinterest and be part of the conversation.
Know someone or something that should be part of our monthly round-up, shoot us an email and let's get it published!